(also, right-clicking and selecting "Open in New Window" might help)
(posted 2005/04/12)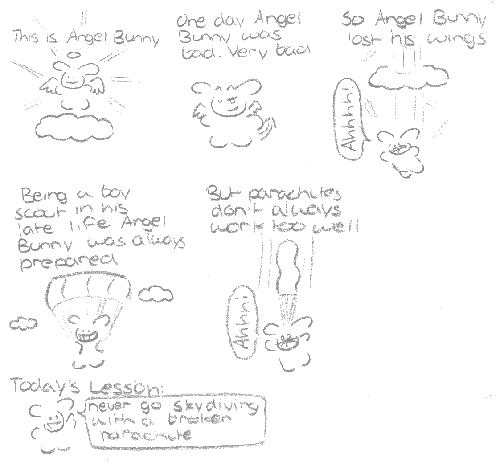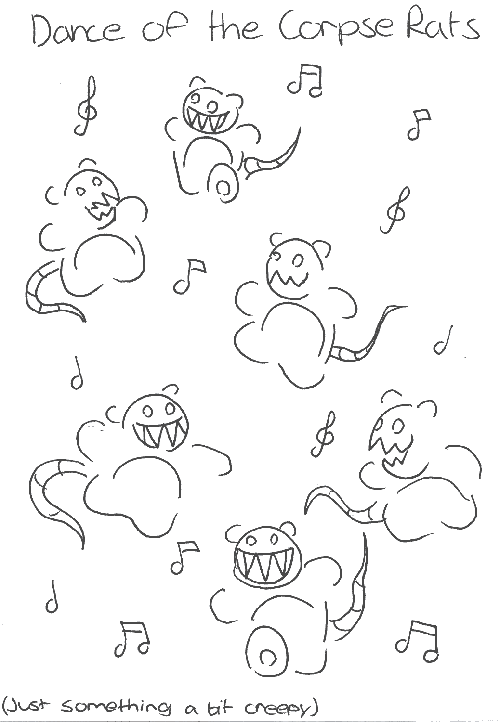 (posted 2005/04/06)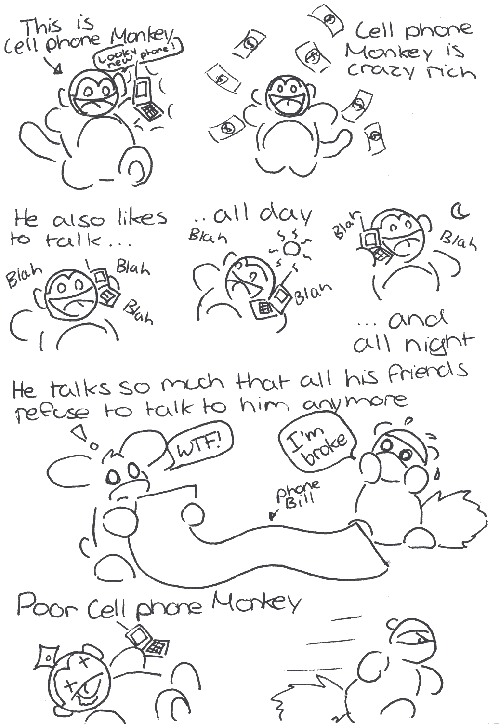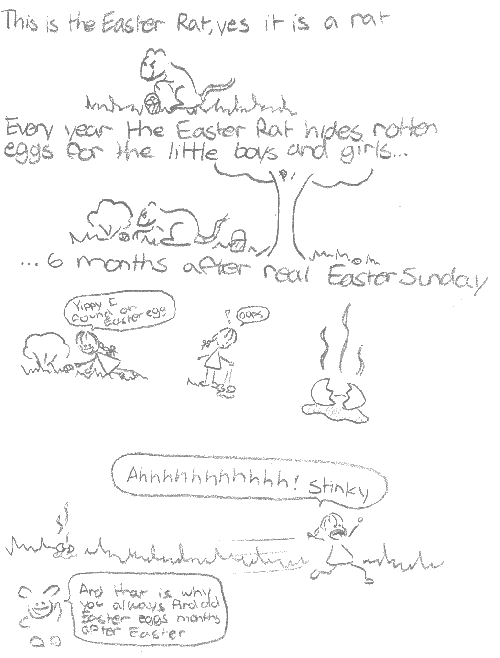 (posted 2005/04/04)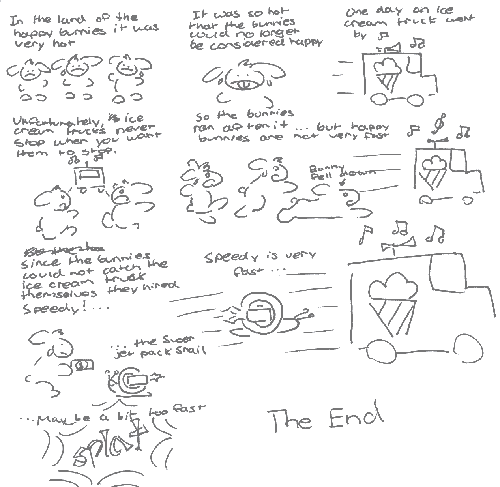 -In the land of happy bunnies it was very hot
-It was so hot that the bunnies could no longer be considered happy
-One day an ice cream truck went by
-Unfortunately, ice cream trucks never stop when you want them to stop.
-So the bunnies ran after it ... but happy bunnies are not very fast (*bunny fell down*)
-Since the bunnies could not catch the ice cream truck themselves they hired Speedy!... ...the Super Jet Pack Snail
-Speedy is very fast
-...Maybe a bit too fast

-The bunnies were very sad that they still had no ice cream
-So they bought an ice cream factory!
-But it was made out of chocolate and melted
(posted 2005/03/30)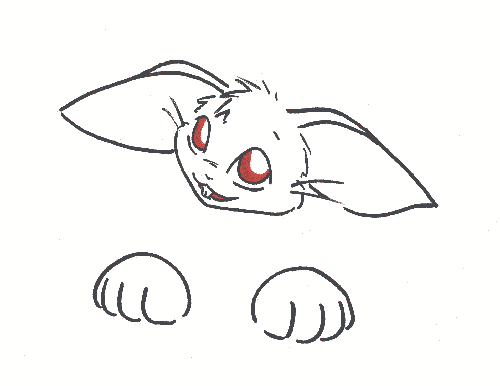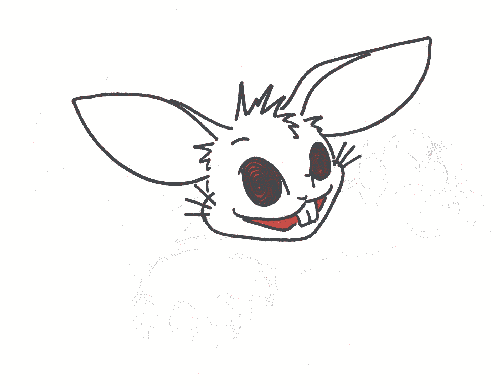 ...Kristi's repeated attempts to scare the living crap out of me...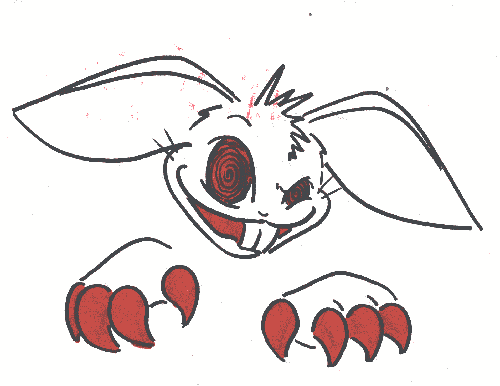 ...are SUCCEEDING!!!
(posted 2005/03/28)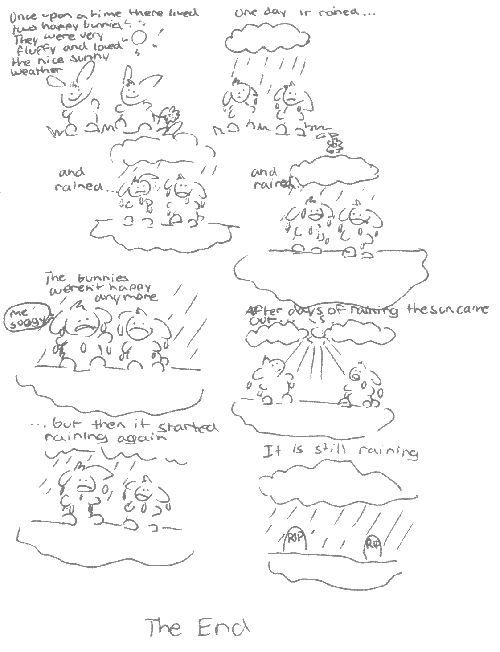 -Once upon a time there lived two happy bunnies. They were very fluffy and loved the nice sunny weather
-One day it rained...
-and rained...
-and rained...
-The bunnies weren't happy anymore ("me soggy")
-After days of raining the sun came out...
-...but then it started raining again
-It is still raining